History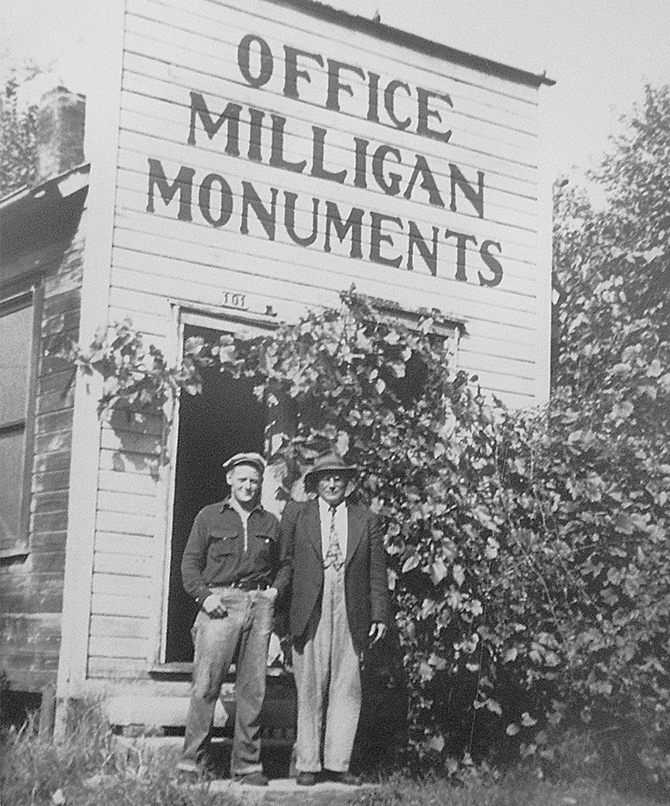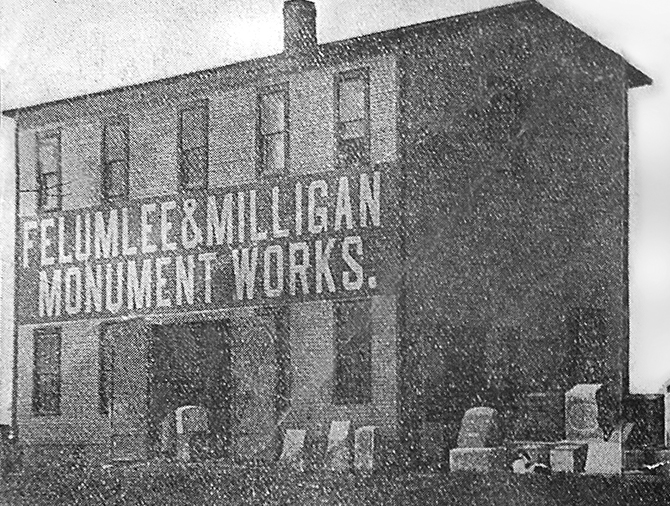 In 1896, Frank Elmer Milligan and William Felumlee bought the Hill Monument company on Third Street in Coshocton. At the same time, the two bought the Sills Delivery Stable Building at the corner of Main and Water Streets. They moved their newly purchased equipment and inventory into the new building, enlarged it and, under the name of Felumlee & Milligan Monument Works, began a tradition of craftsmanship and integrity that has lasted over a century.
In those days, lettering was carved by hand, and the monument itself began life as a huge bock of rough granite. Creating a monument from start to finish would take weeks or even months.
In 1931, George Clyde Mlligan took over the business, and in 1954 passed it on to Harry Milligan. Harry moved the business to its present location on Cemetery Drive, where it is now operated by Harry's grandson, Tim Milligan.
Much has changed over the years. Powerful sandblasting equipment carves the letters in a fraction of the time it took in the 1890's. The monuments now arrive shaped and polished from quarries all over the world, allowing us to produce many monuments in the amount of time it took to finish just one in the old days. And the importing of dark granites has allowed diamond etchings to greatly personalize monuments with individual artwork.
Some things, however, haven't changed. Craftsmanship, an old-fashioned work ethic and a jealously guarded reputation for honesty and value have been passed on to each generation of Milligans.
It's not a large operation, and it's not a fancy one. It is a place where you will find quality products, unmatched value, and a genuine concern for your wishes and needs.